Schedule
Check out our kids martial arts schedule below and make sure that you can attend at least one class per week for your child's specific age group.
But please hurry, classes are filling up fast!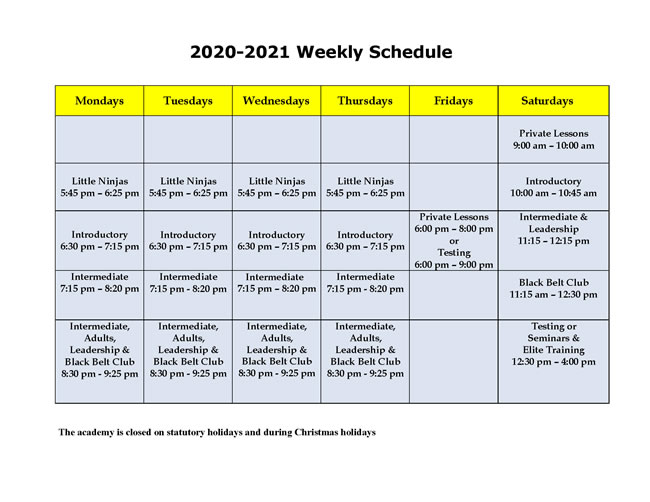 This is the class schedule for beginners and most children attend classes an average of 2X per week, but you can attend either once or twice per week during our web special.
If you have a child, he or she may try out for free with no obligation. Since we have limited space, please phone us for an appointment so we can arrange a free orientation, free lessons and an assessment.